Back to the list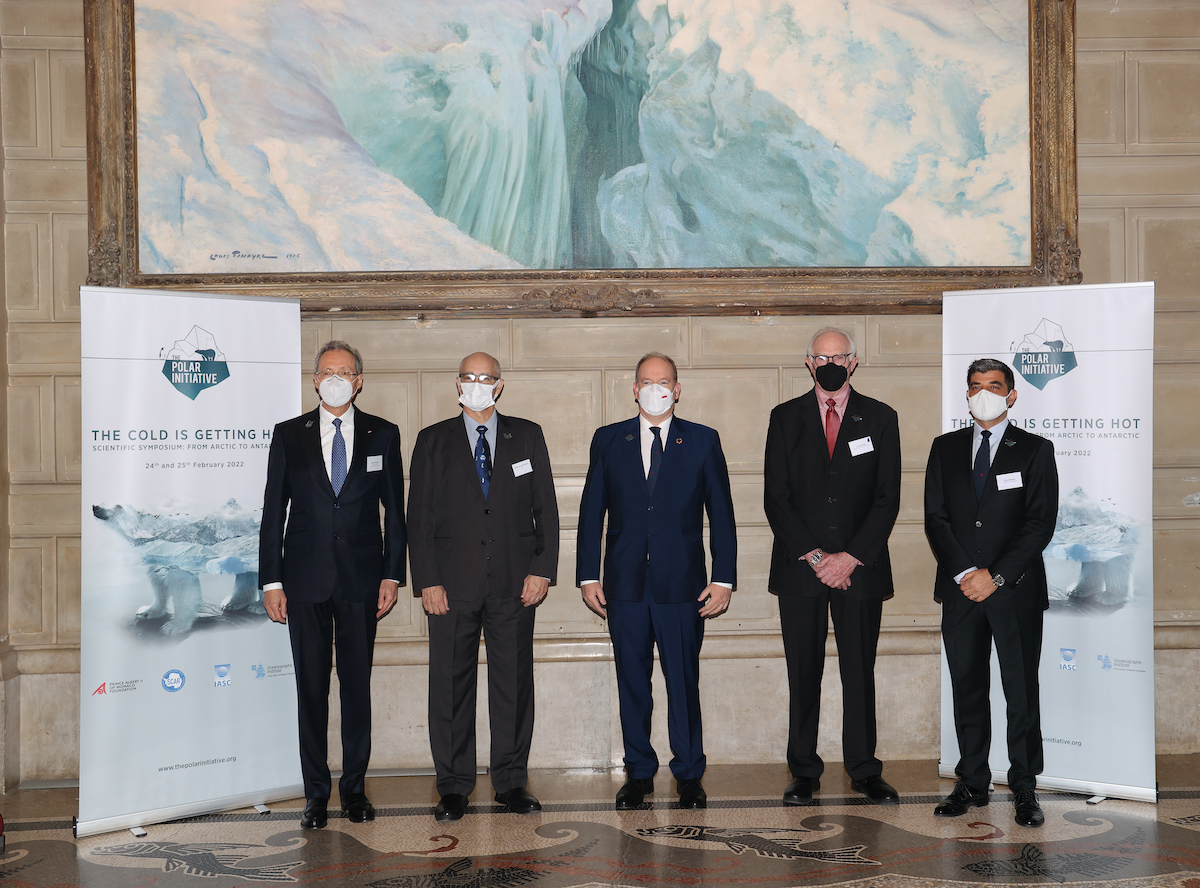 Scientific Symposium 'The Cold is Getting Hot: from Arctic to Antarctic'
Events
This Thursday 24 February 2022 marks the kick-off of the Scientific Symposium on Polar Change "The Cold is Getting Hot: From Arctic to Antarctic" co-organised by the Prince Albert II of Monaco Foundation, the Scientific Committee on Antarctic Research (SCAR) and the International Arctic Science Committee (IASC) at the Oceanographic Museum of Monaco.
HSH Prince Albert II of Monaco, present alongside the polar regions scientists and experts, opened the dialogue by personally undertaking to carry their message to political policy-makers.
« Thanks to you, thanks to your research, your discussions, your ideas, we will be able to advance the cause of the Polar regions, and with it, the cause of our Planet » He declared.
This first day was also marked by the signing of the Memorandum of Understanding between the Prince Albert II of Monaco Foundation, SCAR, IASC and the Oceanographic Institute of Monaco, thus officially launching the Polar Initiative.
Following the first two sessions of the Symposium, the scientists confirmed that polar changes are extreme and faster than anticipated. They underscored how the systems are all interconnected: Arctic and Antarctic, Ice and Ocean…
« The polar regions give us the last chance to have a sustainable future. If we fail there, we fail elsewhere » explained Jefferson Simões, SCAR
Follow Day 2 of the Symposium live