Back to the list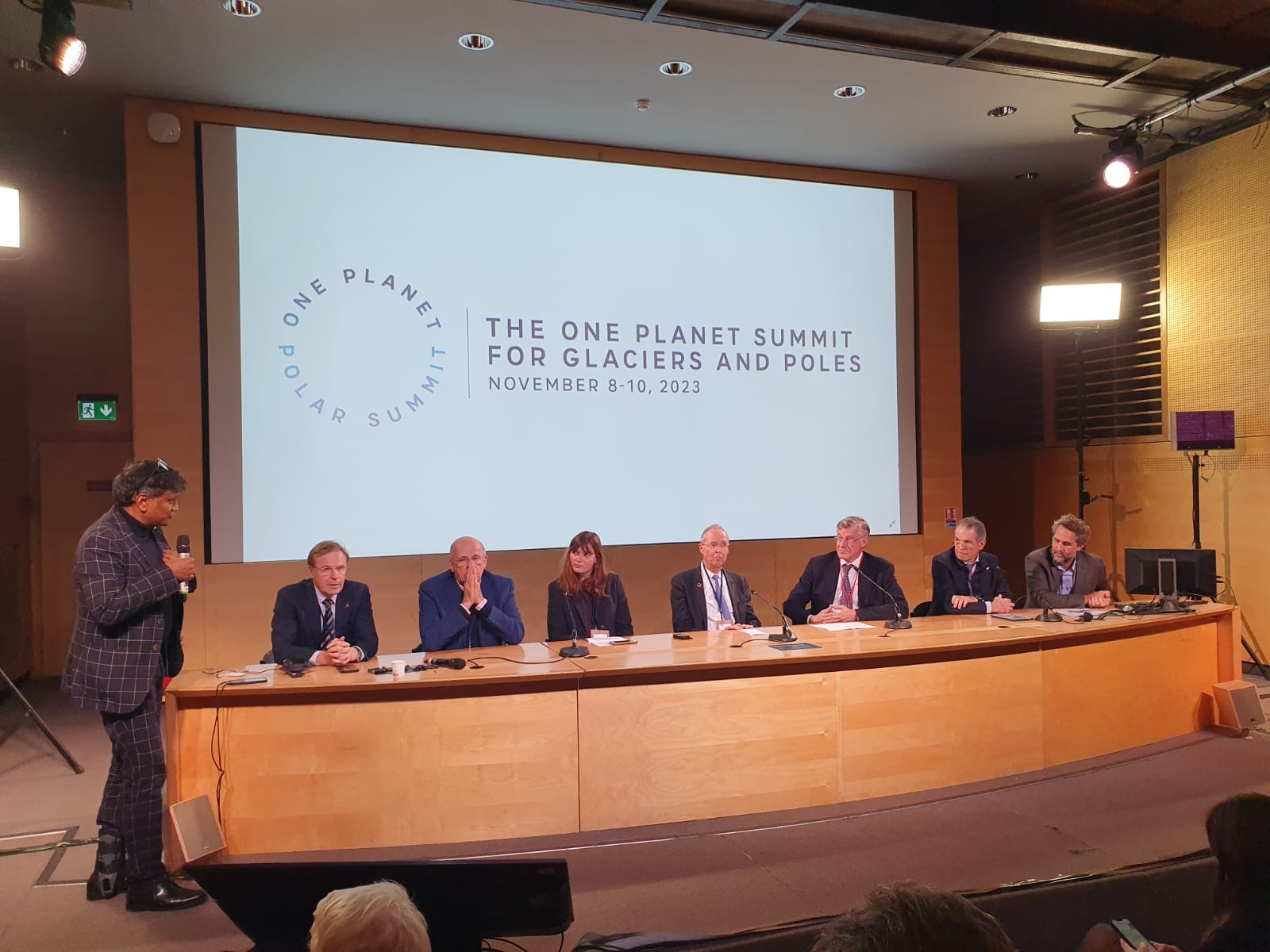 The Prince Albert II of Monaco Foundation presents The Polar Initiative at the One Planet - Polar Summit
Press release
On the occasion of the One Planet - Polar Summit, the Prince Albert II of Monaco Foundation took part in the Foundations sequence entitled "Financing action for the Cryosphere" on Wednesday 8 November. This round table, moderated by Ashok Adicéam, Ministry of Europe and Foreign Affairs, brought together Hervé GASTINEL (PONANT), Jacques Petry (Témoins Polaires), Salomé Mormentyn (Fondation Prince Albert II de Monaco), Robert Calcagno (Institut océanographique, Fondation Albert Ier, Prince de Monaco), Frederik Paulsen (Fondation Albédo pour la cryosphère), Carlo Bardante (Ice Memory Foundation), Romain Troublé (Fondation Tara Océan), and concluded with closing remarks from the former President of Iceland, Ólafur Ragnar Grímsson.
The event provided an opportunity to present The Polar Initiative and its core missions, which are to improve scientific knowledge, promote awareness-raising and campaigning, build capacity, and provide ongoing support for actions to conserve the poles.
In addition, the commitment to the Scientific Committee on Antarctic Research (SCAR) and International Arctic Science Committee partners in awarding grants for young researchers was highlighted, with the recent announcement of the recipient of the SCAR - Prince Albert II of Monaco Foundation 2023 Fellowship. It was also an opportunity to announce the next Polar Symposium, to be held in Monaco on 22-23 February 2024, which will bring together stakeholders from the two poles once again.